What are patients saying about Gulfshore Concierge Medicine?
Over 96% of patients surveyed marked "Highly Satisfied" for:
The amount of time Dr Hochman spends with them
The amount of information and quality of answers to their medical questions.
And over 96% said they are "VERY Likely" to recommend Gulfshore Concierge Medicine to a friend or colleague.
Contact us today to learn more about GC Medicine.

"I am extremely grateful to Dr. Hochman for being proactive and getting me in to see the cardiologist so quickly, it may well have saved my life.  …  We certainly feel good about our decision to put our health in Dr. Hochman's care."
– Steven T.
``I am comfortable that I am on the right path and happy to be almost completely free of joint pain, thanks to Dr. Hochman. He is hearing me say I would prefer as little medicine as possible always. Keeping it simple and effective and safe.``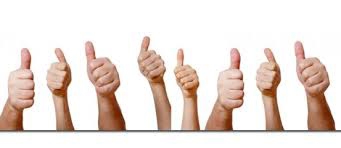 "Dr Hochman is a brilliant and dedicated man. His approach to Medicine is to make a difference in the long term health of his patients. He provides us with the guidance and tools to make good choices for our health."
– Aida K.
``Everyone connected with the practice goes out of their way to insure that patients are informed, comfortable and cared about at each interaction. Classes and the opportunity for one on one interaction prove that there is a true commitment to patient wellness.``
"We have easily been able to see Dr. Hochman when needed.  His staff and Dr. Hochman are punctual and pleasant. Phone calls are promptly handled, and same day appointments are never a problem.  At each visit Dr. Hochman is thorough, detailed in his discussion and affords us the time to ask questions of him.  And lastly we have enjoyed the new Gulfshore Concierge Medicine offices.  We highly recommend Gulfshore Concierge Medicine."
– Craig C.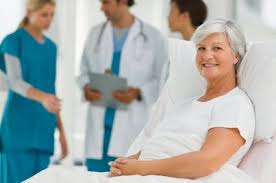 ``I have been a patient of Doctor Hochman's for several years. He is the best Rheumatologist I have had. He has helped me through a complex set of issues.
Over the past year my medical issues became even more complex and he has been brilliant and caring in helping me. He returns my calls within a day and I can get in to see him when needed. I was hospitalized for an emergency one Sunday night and he was by my bedside. He has also helped me find specialists in Naples who are also excellent. His staff, Carla and Scott are also wonderful and always there when you need them.
I can't say enough about how pleased I am with Doctor Hochman's practice. And I am in a much improved medical state. Thank you Doctor Hochman and team!``
Ready for a personalized healthcare experience, customized for your personal wellness and lifestyle? Contact Gulfshore Concierge Medicine today.